WHEN CARING FOR A LOVED ONE, THE PERSON OFTEN IN NEED OF CARE IS YOU
Being a caregiver can be immensely satisfying and incredibly challenging at the same time. Caregiving calls on you to care for someone you love, acquire new skills, educate yourself about serious illness – and learn how to take care of yourself, too.
Victoria Landing is pleased to host an intimate learning and sharing experience led by Alex Navarro, MSW, VITAS® Healthcare. Attending a support group of caregivers and healthcare professionals is important because too often your own needs are ignored due to the constant focus on another. Feeling lonely, anxious, or tired is common and these gatherings are designed to be a community resource to avoid burnout and stress.
Open to the public, these meetings will be held on the FIRST and THIRD Wednesday of each month in Victoria Landing's second floor conference room.
For more information and to RSVP, please call Ruth Little at 321.752.2533.
VITAS® Healthcare, a pioneer and leader in the hospice movement since 1978, is the nation's leading provider of end-of-life care. Headquartered in Miami, Florida, VITAS operates 47 hospice programs in 14 states and the District of Columbia. VITAS employs 12,078 professionals who care for terminally ill patients daily, primarily in the patients' homes, but also in the company's 28 inpatient hospice units as well as in hospitals, nursing homes and assisted living communities/residential care facilities for the elderly. Visit www.vitas.com.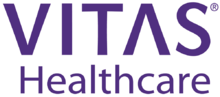 [/vc_column_text][/vc_column][vc_column width="1/3″][mk_image src="https://victorialanding.com/wp-content/uploads/support-group-image-web-1.jpg" image_size="medium"][/vc_column][/vc_row]