We realize that this is a huge decision.  Do you choose an assisted living facility or home health care for your loved one?  Everyone's situation is unique, so one answer won't fit everyone.  However, we would like to explain the differences and similarities to help you make the right choice for your family.
What Is Assisted Living?
An assisted living facility is a place where your loved one can live when living alone has become too challenging.  Perhaps your loved one's medical needs have increased or maybe you no longer feel that he or she is safe by himself or herself.  Assisted living allows your loved one to still have a sense of freedom while also receiving the necessary care.
What Is Home Care?
Home care is an option that allows your loved one to stay in the home in which he or she currently lives.  This is very important to some people.  It may consist of a nurse or caregiver (home health care) coming once or twice a day to check on your loved one or handle medical needs.  It may consist of someone who runs errands for your family member.  Or, it may even mean having a nurse or caregiver in the home 24-hours per day.
What Are the Similarities?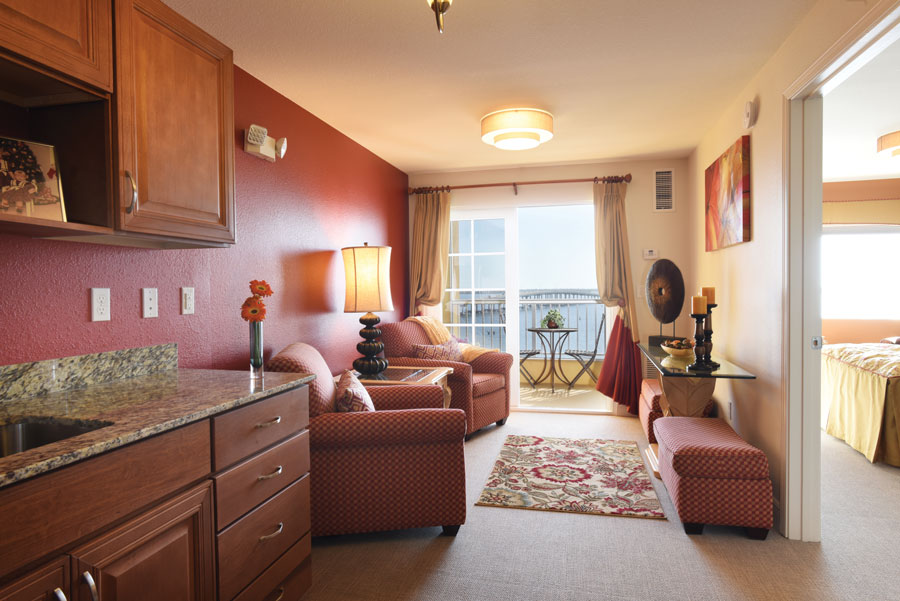 Medical Care
Both an assisted living facility and a home health care agency can provide medical care. At Victoria Landing, for example, we have staff that can help with daily living assistance.  This includes things like bathing, dressing, and recording and monitoring daily vital signs.  We also have medical staff that can do things like caring for pressure sores, conducting nursing assessments, and administering and regulating portable oxygen.  Home health care agencies can also provide these services.
Running Errands and Meal Preparation
Both an assisted living facility and a home health care agency can provide assistance with necessary errands and meal preparation. One of the main differences is that with home health care, the food may be nutritious and tasty, but at Victoria Landing, it is actually prepared by a chef!  Your meals will include things like teriyaki grilled salmon served with lemon risotto and fresh vegetables or chicken cacciatore served with vegetable quinoa and fresh vegetables.
What Are the Differences?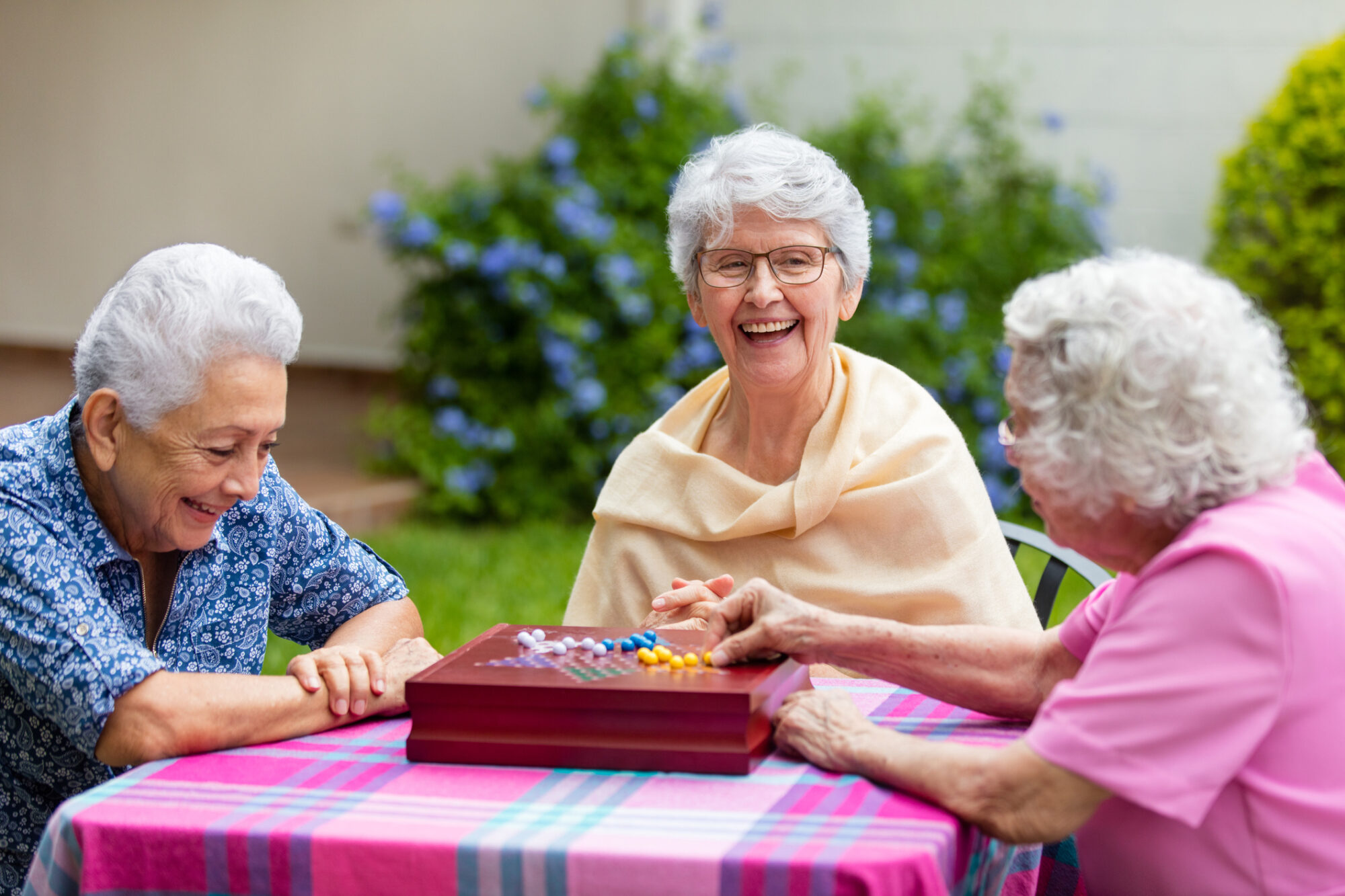 Less Stress and Responsibility
Taking care of a home is a huge responsibility. Yard work, home repairs, and daily housekeeping can become too much for an elderly loved one.  Paying for someone to do all those duties can get expensive.  Doing it for them is kind and thoughtful, but it can become time-consuming.  Assisted living provides a small, private apartment where your loved one will still have independence without the stress that comes with managing a house.
Social Opportunities
It is easy for your loved one to become cut off from social activities as they and their friends become less independent and mobile. But, at Victoria Landing, social opportunities abound!  We bring in guest musicians for entertainment.  We have groups that go fishing, play board games or bridge, do crafts, drama club, and trivia just to name a few!  We also have an on-site library for the avid reader, as well as a fitness room for our more active residents.  Home health care simply can't offer these types of ongoing, daily social opportunities.
Safety
Your family member's safety is limited by his or her surroundings. Here on Florida's east coast, we are no strangers to severe weather, including hurricanes.  Do you feel that your loved one would be safe at home during a hurricane?  At Victoria Landing, we have two on-site generators to ensure that our residents have electricity, providing refrigeration for food and air conditioning!  This is essential to keep your elderly loved one safe and healthy.
Victoria Landing – Senior Living at Its Finest
Located in Melbourne, FL, Victoria Landing is situated on the waterfront with views of the Indian River, just over the causeway from the beautiful beaches of the Atlantic Ocean.  Victoria Landing was built to be the forever home of its owners.  It offers incredible amenities to ensure that all of our residents feel like the owners – that this is their forever home.  With outstanding care, beautiful facilities, and abundant social opportunities, we know your loved one will love living here.  And, you will feel great, knowing that they are in such a beautiful home where they are receiving excellent care.  Give us a call today to set up a tour.  We look forward to meeting you!