At Victoria Landing, your wellness is of the utmost importance to us. We care about your physical, intellectual, spiritual, social, and emotional health.  We make your wellness our priority.
Your Physical Wellness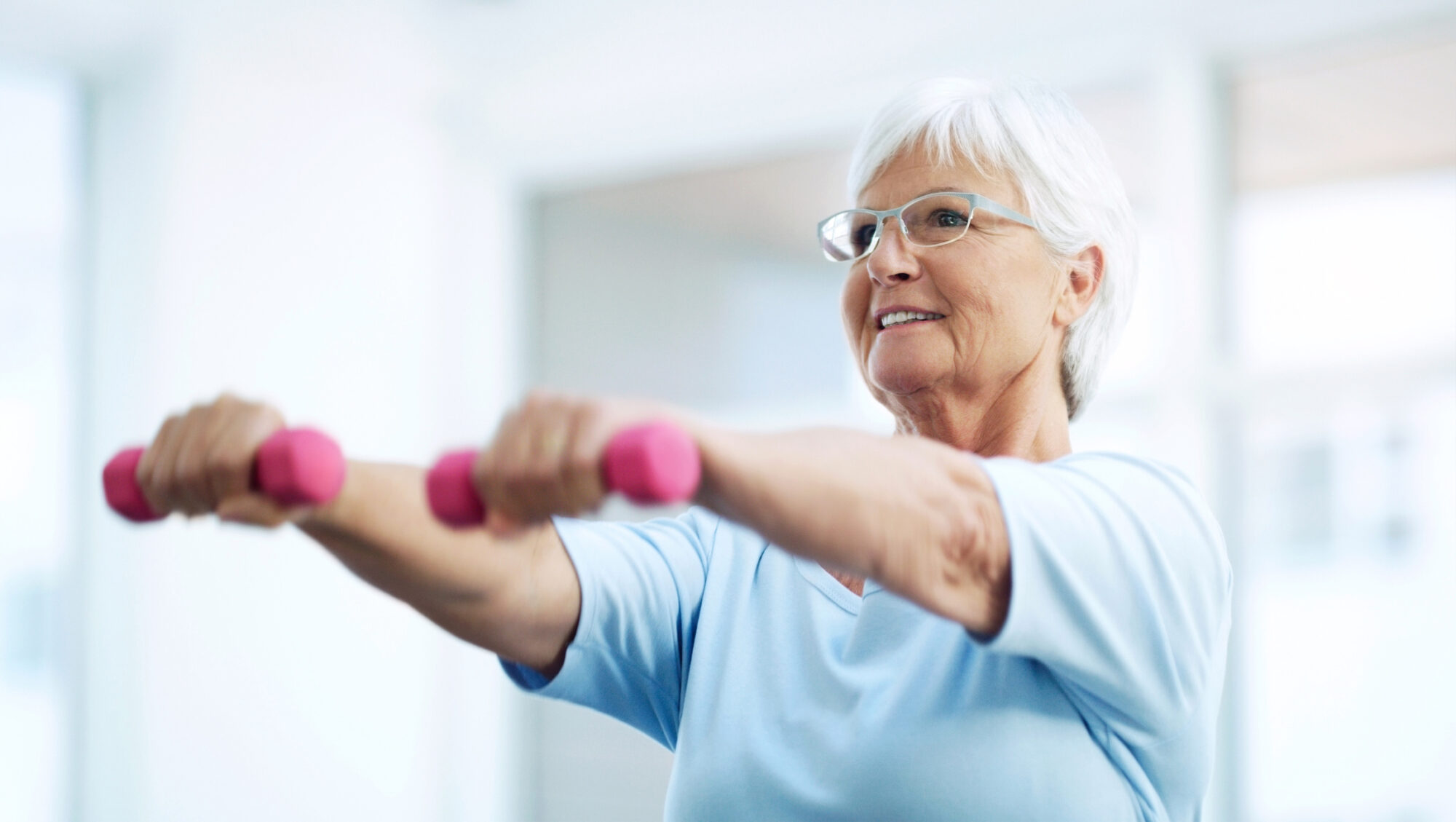 Your physical wellness is important to you, your family, and the caring staff at Victoria Landing.
We provide an excellent nursing staff to help take care of your basic needs.  We provide rides to doctor's appointments.  And, we provide plenty of activities on-site to keep you healthy, maybe even fitter than you have been in a long time!  We have an exercise room. And check out some of the fun activities we offer to keep you healthy and strong!
Chair aerobics
Walking trails on our grounds
Stretching and flexing
Balloon volleyball
Cornhole
Two-step country dancing
Additionally, we provide healthy, well-balanced, and delicious meals prepared by our wonderful chef – nothing processed and packaged for our residents! Healthy eating is an important part of physical wellness.
Your Intellectual Wellness
Your intellectual wellness is an essential part of your overall health. It is important to keep your brain active. A bored brain becomes an unhealthy brain!  Cognitive health consists of the ability to think, learn, and remember new things. Our bodies and brains age. There is nothing we can do to prevent that, but we can do our best to keep them as healthy as possible for as long as possible! What do we offer to stimulate your intellectual wellness?
On-site library
Book club
Board games
Crafting
Memoir Writing
Painting with a Twist
Tech workshop
Drama club
Trivia
And more!
There is no shortage of fun and interesting activities to keep those little gray cells alive and well!
Your Spiritual Wellness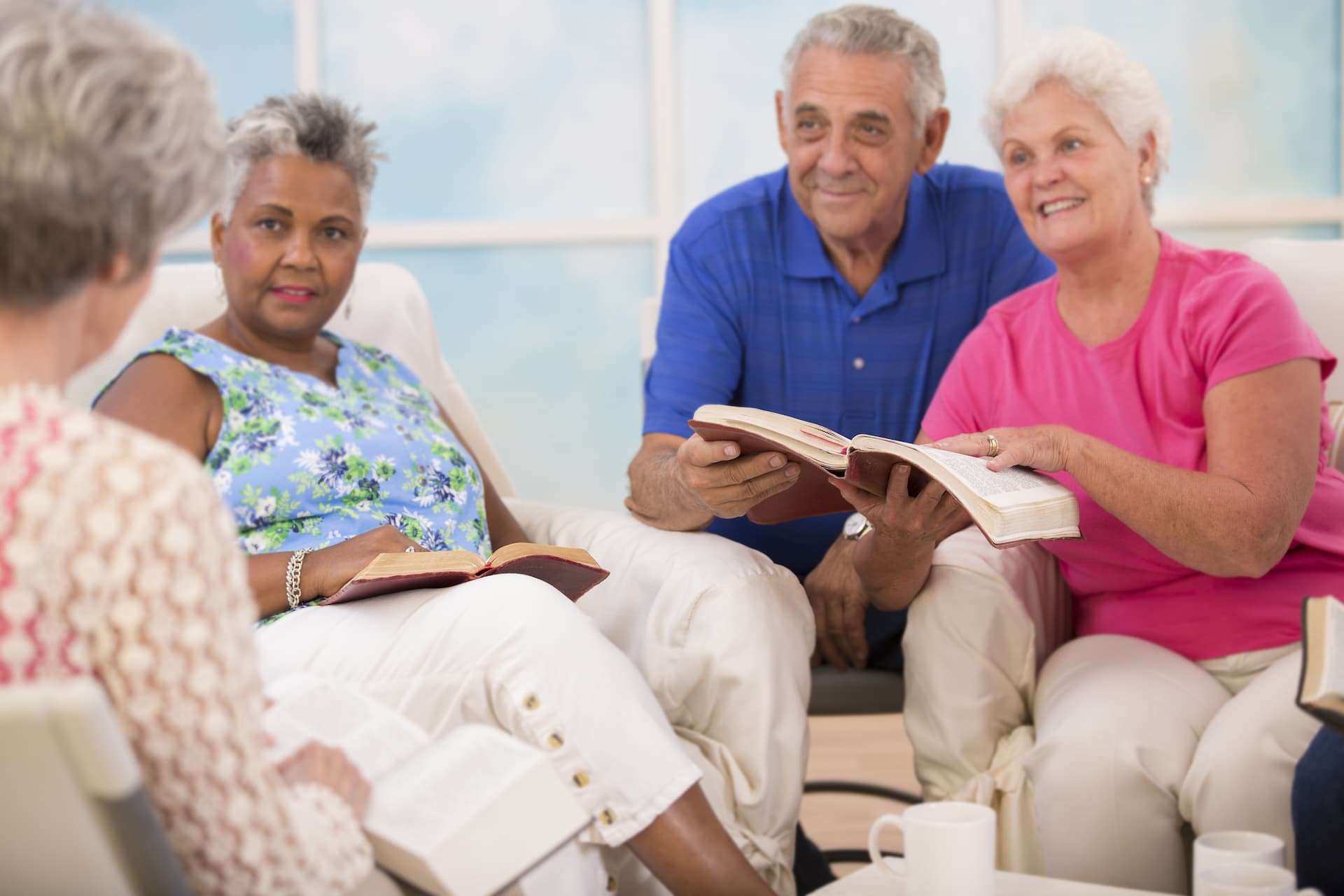 Spiritual wellness must not be overlooked. Everyone wants to feel that his or her life has meaning and purpose. Many people find that through their spiritual life. We offer multiple activities that encourage the spiritual life of our residents.
Faith & fellowship gatherings on Mondays
Chaplain
Catholic mass
Bible studies
Beautiful outdoor grounds with scenic walks that are perfect for praying or meditating
Even if you can no longer attend your religious house of worship due to physical challenges, we offer plenty of opportunities here to keep your spiritual life thriving!
Your Social Wellness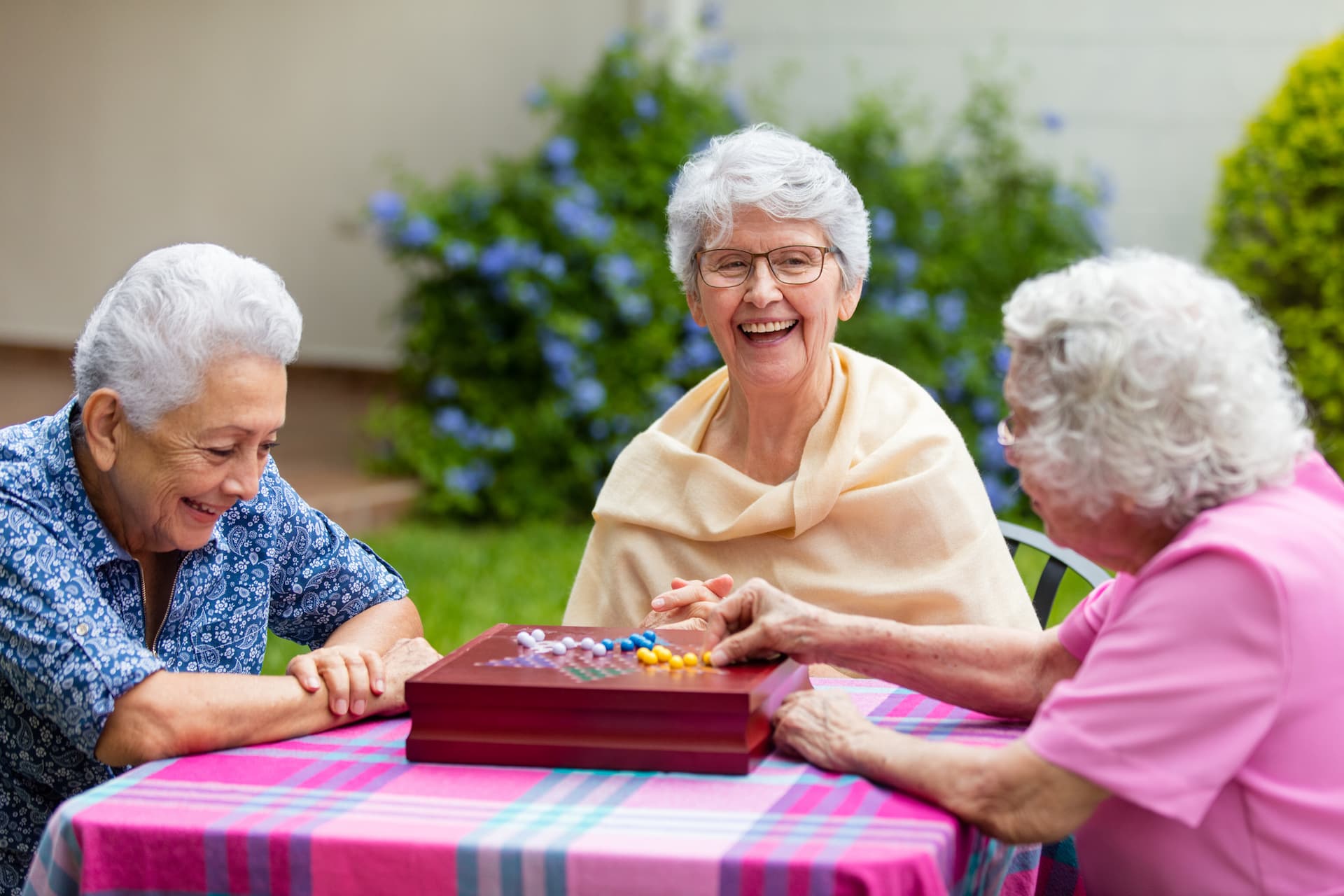 Whether you prefer quiet, one-on-one time with a good friend or large gatherings, Victoria Landing has what you are looking for! Engaging in social interactions is a key to your wellness. Even the most introverted person needs some social interaction to maintain wellness. Victoria Landing has more than enough activities available for you!
Guest musicians
Bridge club
Cooking classes
Coffee club
Cookouts
Shopping trips
Specialty outings
Bingo
Afternoon tea
Meet and greet
After dinner happy hour
Friday fishing
Board game bliss
You get the idea! From a quiet tea to cookouts, we have a social activity that you will enjoy! Maybe you have gotten used to being alone. Now is the time to revitalize that social part of you that desires interaction, a good conversation, and a chuckle. Everyone needs that, regardless of their age!
Your Emotional Wellness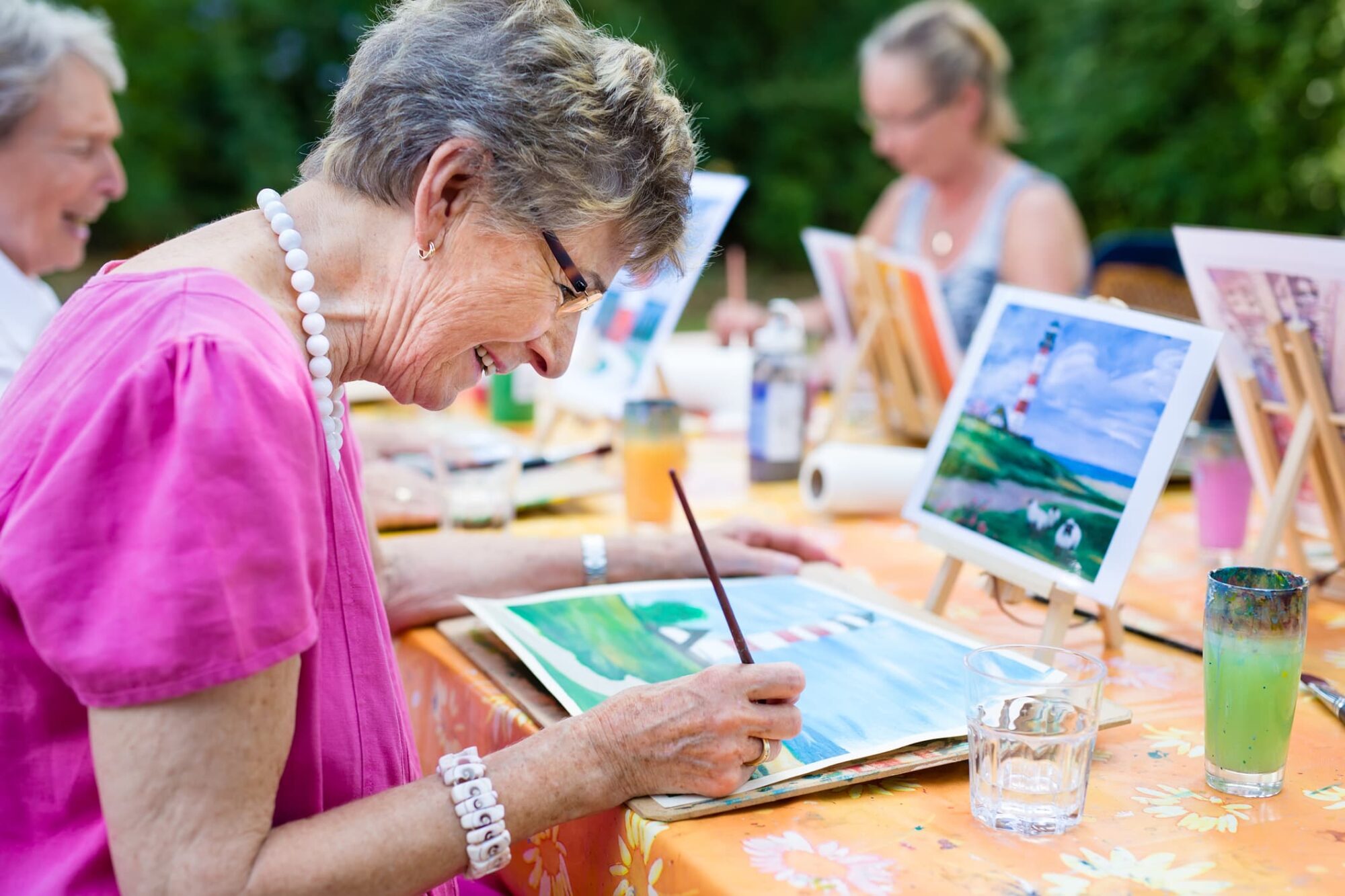 The National Institutes of Health describe emotional wellness as the ability to handle life's stresses and adapt to change and difficult times. Change can be hard for anyone. But, moving to a senior living facility, even one as amazing as Victoria Landing, and leaving your home is a big life change. We understand that. We would love nothing more than for you to move into Victoria Landing and wish that you could have lived here your whole life! We want you to be happy and healthy!  With our focus on your physical, spiritual, intellectual, and social wellness, we believe that your emotional wellness needs will also be met. That is our goal, and we will strive to achieve it!
Victoria Landing – Senior Living at Its Finest
With our incredible location in the Eau Gallie Arts district, situated along the Indian River, you can spend your senior years living in paradise! With river views and screened patios, you have your own, beautiful apartment. Additionally, we have 31,000 square feet of community space.  Your new home is big and beautiful! We have lovely grounds to spend some outdoor time visiting with friends, reading, or just enjoying the natural beauty and wildlife of the Florida coast.  Call today for availability and to arrange a tour. Your new home awaits!